Mission & goals
The Dutch Degrowth Platform is a recently established hub that is open to anyone interested in the degrowth movement. Our aspirations are:
to provide a virtual space for individuals and organizations involved in degrowth-related activities to share their views. We welcome opinion articles, blog posts, comments or reviews that will spark thought-provoking online conversations (Dutch and English texts are welcome).

to bring people together for face to face discussions around degrowth. We aim to do so through events such as Global Degrowth Day or Utrecht Symposium. Stay tuned for more seminars, summer schools, conferences and get togethers in the future.

to build a network of degrowth-related practices in the Netherlands. For this, we have started listing relevant organisations and initiatives on our DegrowthPractice page, which will eventually be developed into an interactive map.

to bring academia and civil society closer together. Relevant academic literature does not always reach a wider audience due to its scientific language or the journals' subscription fees. Our "Science for Everyone" series will therefore include more accessible summaries of degrowth-related academic papers.
In a nutshell, our mission is therefore to provide a space for anyone interested in degrowth, so that we can find each other, exchange ideas, inspire each other, and support the degrowth movement in the Netherlands.
If you have ideas you would like to share or if you want to help us with creating content, organizing events or building the network, drop us a line on Twitter, Facebook or by email (ontgroei@gmail.com). We look forward to hearing from you!
Finally, we are partners of degrowth.info, the international degrowth web portal.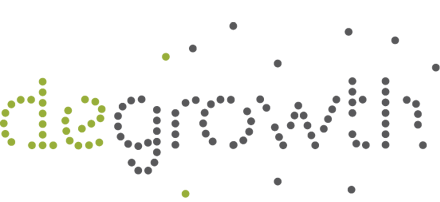 ---
Foundation 'Ontgroei'
The Ontgroei foundation ('Stichting Ontgroei') was established in July 2020 with a mission to stimulate just and sustainable alternatives to growth-based societies. All activities of the foundation will be deployed through the wider Dutch Degrowth Platform. Supporting the foundation therefore means supporting the degrowth movement in the Netherlands.
Board members of the foundation are:
• Crelis Rammelt (Chair)
• Olga Coretcaia (Secretary)
• Gerrit Stegehuis (Treasurer)
Board members do not receive any remuneration for their work for the foundation. They can be contacted through this website, or through the general email - ontgroei@gmail.com.
The Ontgroei foundation is registered at the Chamber of Commerce ('Kamer van Koophandel'): 78569524 (KVK-nummer) and 861453785 (RSIN-number). Our policy plan is available in Dutch and in English.
The Ontgroei foundation has been recognized by the Dutch Tax Administration as 'ANBI', which means that contributions to Ontgroei can be deducted from the income tax return'
---
Core Team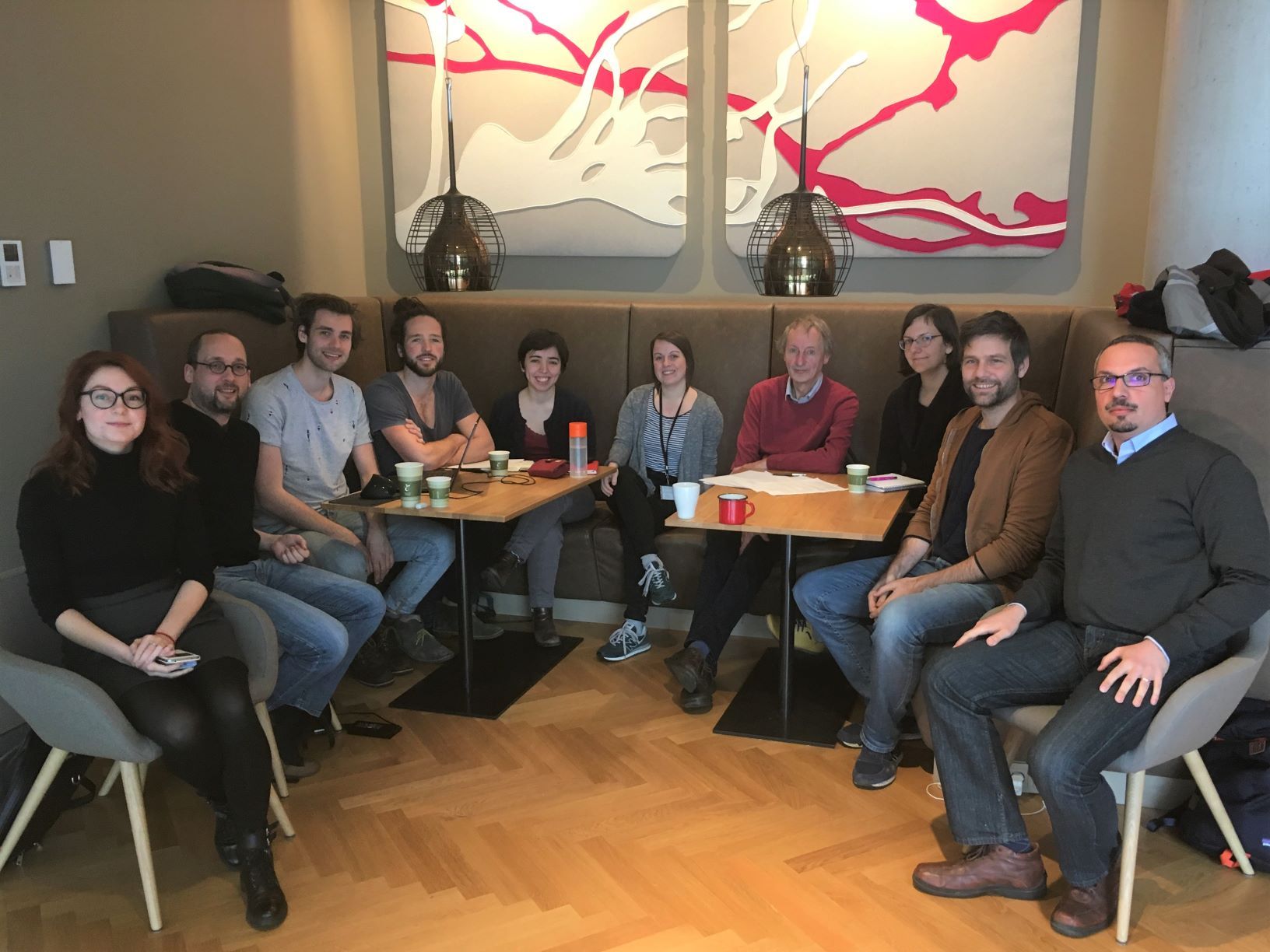 We would be happy to see the degrowth community growing with the spirit of openness, transparency, conviviality. That is why we want to introduce our core team to you, share what we do, as well as our thoughts on degrowth future and pathways to it. We asked everyone from our team the same three questions:
What do you do?
What aspect of degrowth future excites you the most?
If you could pick one thing that needs to be done for the transition to happen, what would it be?
If you want to share your thoughts on degrowth futures, please join the conversation on the degrowth agora. For now, below you can find the introduction of our current team. The picture at the top of this article shows some of our team members (from left to right: Olga, Julien, Laurens, Ties, Ana, Laura, Gerrit, Lucie, Crelis & Giuseppe)
Ana Poças
I do a PhD on sustainable consumption at UU and some activism.
I am excited about amazing and reliable public transportation networks everywhere. Reduced working-time could be dedicated to citizen-activism/improving democracies/reducing unequal access to arts&science&politics, and stimulating creative-sustainable-endeavours.
Limit advertising. Replace it with introspective questions/sentences, e.g. Are you spending your time on what really fulfils you?
Crelis Rammelt
I am Assistant Professor Environmental Geography and Development Studies at the University of Amsterdam where I coordinate education activities around degrowth. I believe that in a degrowth future we would finally be free from an economic system that predominantly rewards competition, accumulation, individualism and so on. This would allow us to extend solidarity to our natural and social environments—and by doing so, live healthy, peaceful and meaningful lives.
If I had to pick one thing that needs to be done now, it would be to promote connectivity between multiple things. Degrowth is not a fully developed vision; it merely offers glimpses of the initiatives that could stimulate a transition. Isolated initiatives will only thrive if they are linked to and fostered by change at other levels or in other sectors of society.
Federico Savini
I am Assistant Professor in Environmental Planning, Institutions and Politics at the University of Amsterdam. I particularly appreciate all those practices of degrowth urban living taking place in contemporary cities. They are for me the real step stones towards a society that is emancipated from competition and accumulation. I am active in promoting cooperative, inclusive and environmentally sustainable forms of affordable housing, where principles of solidarity and care can be practiced. For me, in order to achieve a transition towards a degrowth society, it is fundamental to radically reshape the institutions that govern the transformation of urban areas and the relation between these areas and their rural hinterlands.
Gerrit Stegehuis
I worked as an informatician in a research institute, but I am retired now. I am a member of the Platform Duurzame en Solidaire Economie, an organization of volunteers that tries to influence Dutch society, so that it will work to meet the needs of all within the means of the planet. We work(ed) on various topics like inequality, a shorter working week, criticizing GDP-growth, local economies, free trade, economics education and the money system.
What aspect of degrowth excites me the most? That we try to organize society in a way that literally creates living space for people elsewhere and for future generations.
Two things that needs to be done:- let governments at all levels give preference to suppliers whose goals are primarily social and ecological instead of financial;- introduce a Financial Transaction Tax to reduce the number of socially useless financial transactions, and to raise money that can be used for the transformation we need to go through here and for paying our climate debt.
Giuseppe Feola
I am an Associate Professor of Social Change for Sustainability in the Copernicus Institute of Sustainable Development at Utrecht University. I teach social science courses in the Global Sustainability (BSc) and Sustainable Development (MSc) programmes at this university. I also do research on social-ecological change in modern societies, with an empirical focus on agri-food systems. I am particularly interested in the role of peasant and socio-environmental movements as agents of socioecological change, and have conducted my research mostly in Colombia and Europe.
I am excited by the question of how a degrowth future may be realized: What socioecological change processes may lead to, or prevent a degrowth transformation? How would such processes re-make places and spaces both socially (symbolically) and materially? How may transformations unfold in different places and regions?
One thing that I believe wold help a degrowth transformation to happen is a stronger alliance between social and political movements such as environmental justice, peasant, feminist, and progressive political parties, among others. This in turn may require a rearticulation of degrowth and other notions (environmental justice, climate justice, commons, food sovereignty and others) towards more integration to overcome the chronic fragmentation of progressive forces.
Julien-François Gerber
I am an academic worker at the Institute of Social Studies in The Hague. To re-connect to the true priorities; to free ourselves from the unneeded; not only individually but also collectively – these are the promises of degrowth that excite me the most.
No country currently satisfies mainstream social well-being standards while staying within its share of planetary boundaries. So we really need some radical alternative. We need to reimagine well-being while redistributing resources and downsizing the global metabolism. Governments and the 'captains of industry' and of finance will probably keep their heads buried in the sand; so the pressure will have to come from below.
Kim Carlotta von Schönfeld
I'm a PhD student at the Land Use Planning Group, Wageningen University, The Netherlands. I'm studying social learning and social innovation in co-creative planning – lots of big terms with complicated history of left-activist as well as neoliberal appropriations. I am trying to disentangle these interpretations and to discover the value the terms can have for planning theory and practice. Besides that, I am involved in different ways in the further development of links between degrowth and planning, and in bridging the gap between 'Global North' and 'Global South' thinking.
I am excited about the degrowth's potential to find a truly different (though not necessarily 'innovative') and better functioning way of organising our economies, including an eye on both ecological sustainability and social sustainability.
Understanding how our current economy functions in ways that can already facilitate ideals of degrowth, and how to make sure that degrowth makes use of them, instead of having some degrowth ideals be co-opted into neoliberal or other growth-oriented economic systems. Then, of course, making use of that knowledge!
Laura van Oers
Currently, I work as a researcher and lecturer in the Innovation Studies group at Utrecht University. As of June 1st, I will start as a PhD candidate on the role and contribution of grassroots initiatives in sustainability transitions (and how they 'unmake' environmentally disruptive practices). In my research, I focus on the Dutch agricultural sector and I am, by example, interested as to how alternative forms of organising create legitimacy.
I am excited about the fact that we can be creative again, re-thinking why and how we organise our societies, communities and ourselves. I wish to re-connect with, and re-localise systems of production and consumption. I, for example, highly enjoy being part of a CSA farm (community supported agriculture).
For a transition towards a society that is not subject to a growth imperative, that embraces de-growth and enjoys for example slow food, I feel that we have to re-think our value system. Primarily how we value relationships.
Laurens van der Wal
I am an architect, activist an aspiring researcher. As an architect I focus on making the built environment in balance with the natural environment. As an activist I try to help with setting up platforms and protests to limit climate change and biodiversity loss. And as a researcher I am finishing my master track on metropolitan areas at AMS institute with a thesis on degrowth and urban planning.
What excites me most about a degrowth future is preserving the worlds beautiful nature and having more time to enjoy it due to a shift away from ever increasing efficiency towards sufficiency.
I think to aid the transition we need to drastically change the perception that we as humans are separate entities, apart from our natural environment. We cannot be seen apart from nature, although we might have distanced ourselves from nature, we owe our lives to it.
Lucie Sovová
I am working on a PhD research on food self-provisioning in urban gardens. The project is based at the Rural Sociology group of Wageningen University and the Department of Environmental studies of Masaryk University, Czech Republic. I teach Ecological Economics and I coordinate the Research Mediation Program of OtherWise Foundation, concerned with democratizing knowledge and critical perspectives on research and education. I also grow vegetables in the Creative Community Garden Wageningen.
I am puzzled by the position of care and reproductive work in our society. How do we organize taking care of ourselves and others in daily life? How can we value this largely unpaid work, make it visible, share it in a fair way? I think degrowth has some interesting ideas for this.
Revaluing work. Asking ourselves what work makes the world a better place, and how can we appreciate it. Practical ways of doing this might include reducing working hours or unconditional basic income.
Miriam Meissner
I'm an Assistant Professor in Urban Studies at Maastricht University, where my work examines the interrelation between cities, creativity, political economy and the environment. My current research is on the potentials and shortcomings of minimalist lifestyles in driving a cultural politics of de-growth.
There are two aspects of degrowth futures that excite me in particular. The first is that degrowth forms the most promising pathway towards reducing environmental footprints at the speed and scale required to mitigate global warming and biodiversity loss. The second is that it promises to alleviate the strains of competitive labor and consumption that growth-directed economies impose on individuals. In so doing, it also offers solutions to problems of stress, social alienation, depression, etc.
To achieve a transition towards degrowth, I find it important to emphasize such advantages and deconstruct the stereotype of degrowth being about 'tightening one's belt'. In addition, I think that existing socio-environmental movements and organizations need to work towards a 'movement of movements' in order to build and seize broad political momentum for economic system change.
Olga Coretcaia
I am a researcher at Utrecht University studying sustainability transitions and the role of grassroots innovations in them. Before coming to the Netherlands, I worked as a journalist in Moldova. That experience helped me to realize that our economic system is broken. I look forward to the time when inequality and exploitation will be seen as an exception, not a rule. To achieve that I'd consider changing our perception of a good life and success. We already have many brilliant minds that can (and do!) transform our planet…but to what end? This should be the question we are all preoccupied with.
Willem Hoogendijk
By writing I try to convince people to go for a drastic degrowth and a more social society. I am environmentally active since 1970, and in 1991 I wrote "The Economic Revolution – Towards a sustainable future by freeing the economy from money-making". At the time it was a pioneering book which got translated in a few languages. At the moment, I am a chairman of Stichting Aarde (a very modest charity) and a member of the Platform Green and Fair Economy.
I am excited about the liberation of the compulsion to grow or, in other words, about "décoloniser l'imagination" (conform my friend Latouche). Degrowth is a path to a more intelligent society in which the many I's becoming a big WE.
I believe setting-up a huge Positive News medium (Site, broadcast, TV station, newspaper) is needed, as well as the introduction of education on entropy. Who understands this concept, will become a radical degrower (i.e. no more euphory about green growth or the circular economy etc.)
Martin Calisto Friant
I am currently a PhD Candidate at the Copernicus Institute of Sustainable Development, Utrecht University. As part of the CRESTING project, my PhD looks at the discourses and policies of the circular economy in the European Union. Prior to that, I had been working on nature based solutions for international cooperation projects in the Global South. Due to my work area, I have always been interested in sustainability, yet I was only acquainted with degrowth theories during my master studies. Degrowth thinking was a real eye opener for me, showing that much of what I thought and practiced around the concept of sustainability had no real meaning or impact if we didn't also strive to create post-capitalist societies. In fact, degrowth reveals the major contradictions which make our current economic system incompatible both with ecological sustainability and with human wellbeing, freedom and emancipation. In my current research, degrowth provides with a key critical lens to better understand the socio-ecological issues surrounding the circular economy, and better unpack its key limitations and implications.
I think democracy is one of the most fundamental aspects for degrowth, indeed, a sustainable world of "frugal abundance" cannot be imposed upon us. I am thus particularly interested in new forms of radically democratic governance and participatory experiments where citizens positively transform their societies from the bottom-up such as participatory budgeting and randomly selected citizen councils.
---