The Dutch Degrowth Platform
Ontgroei is the Dutch branch of the international "degrowth" movement. This movement has been active internationally for some time, especially since the first major degrowth conference in Paris in 2008. The central thesis of theinternational degrowth movement is that our current society, with its pursuit of continuous economic growth, is both ecologically and socially unsustainable. The degrowth
movement states that it is possible to realize a good life for everyone within the regenerative capacity of the Earth. Groups of scientists and activists have already organized themselves within local branches of the degrowth movement in France, Spain, Germany, etc. After the degrowth conference in Malmö in 2018, a number of Dutch participants present there decided that such a branch in the Netherlands was urgently needed.
The Dutch Degrowth Platform, was established in 2019. It is open to anyone interested in the degrowth movement. Our aspirations are:
to provide a virtual space for individuals and organizations involved in degrowth-related activities to share their views. We welcome opinion articles, blog posts, comments or reviews that will spark thought-provoking online conversations (Dutch and English texts are welcome).

to bring people together for face to face discussions around degrowth. We aim to do so through events such as Global Degrowth Day or Utrecht Symposium. Stay tuned for more seminars, summer schools, conferences and get togethers in the future.

to build a network of degrowth-related practices in the Netherlands. For this, we have started listing relevant organisations and initiatives on our DegrowthPractice page, which will eventually be developed into an interactive map.

to bring academia and civil society closer together. Relevant academic literature does not always reach a wider audience due to its scientific language or the journals' subscription fees. Our "Science for Everyone" series will therefore include more accessible summaries of degrowth-related academic papers.
In a nutshell, our mission is therefore to provide a space for anyone interested in degrowth, so that we can find each other, exchange ideas, inspire each other, and support the degrowth movement in the Netherlands.
If you have ideas you would like to share or if you want to help us with creating content, organizing events or building the network, drop us a line on Twitter, Facebook or by email (ontgroei@gmail.com). We look forward to hearing from you!
Finally, we are partners of degrowth.info, the international degrowth web portal.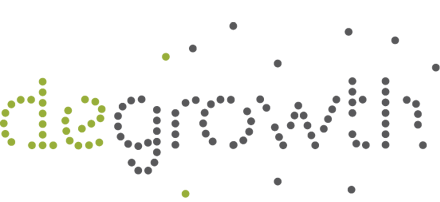 ---
Foundation 'Ontgroei'
The Ontgroei foundation ('Stichting Ontgroei') was established in July 2020 with a mission to stimulate fair and sustainable alternatives for societies aimed at growth. All activities of the foundation will be deployed through the wider Dutch Degrowth Platform. Supporting the foundation therefore means supporting the degrowth movement in the Netherlands.
Board members of the foundation are:
• Crelis Rammelt (Chair)
• Olga Vincent (Secretary)
• Gerrit Stegehuis (Treasurer)
Board members do not receive any remuneration for their work for the foundation. They can be contacted through this website, or through the general email - ontgroei@gmail.com.
All activities of the foundation are carried out by a working group of which the members of the board of the foundation are part. The aim of these activities is to spread the ideas of the degrowth movement within the Netherlands, to allow those ideas to be incorporated into politics from state to municipality, and to stimulate and support activities that put degrowth into practice. Specifically, this could include organizing symposia and meetings, giving lectures, writing articles, lobbying politicians and maintaining contacts with civil society organizations in the Netherlands that pursue similar goals. Contacts are also maintained with the international degrowth movement by exchanging information and attending conferences.
The Ontgroei foundation is registered at the Chamber of Commerce ('Kamer van Koophandel'): 78569524 (KVK-nummer) and 861453785 (RSIN-number). Our policy plan is available in Dutch and in English.
The Ontgroei foundation has been recognized by the Dutch Tax Administration as 'ANBI', which means that contributions to Ontgroei can be deducted from the income tax return'
---