contact us
We can imagine you might want to get in touch with us to share ideas, ask questions or collaborate. To do that you can send us an email (ontgroei@gmail.com) or connect with us through facebook and twitter
newsletter
One of our plans is to set up a newsletter that informs interested people on events, posts and updates. When this will be rolled out, we will share that here. In the meanwhile you can already subscribe by adding your email address via the subscribe button in the top right corner of the website.
agora
Besides having an address where you can reach us directly we want to facilitate discussions on degrowth by means of a place for discussion, this will connected tot the website in collaboration with degrowth.net, who run a forum called the degrowth agora. If you want to share your thoughts on degrowth futures, please join the conversation on the degrowth agora.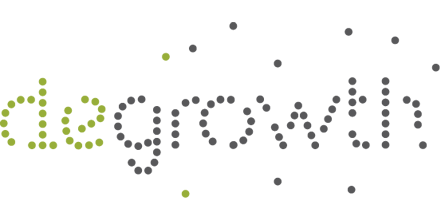 degrowth.info
You can also visit our partner, the international degrowth web portal degrowth.info. There, you can learn about degrowth as a social movement and as a theory. You can find answers to questions, read blogpost and search their extensive degrowth library.
---
Events

Check out our facebook for upcoming events!
Degrowth day 2019
Degrowth Day is a global event that takes place every year on the 1st of June. Its purpose is to gather people and share alternatives to a growth based society. Everyone is encouraged to participate in local activities or organize these activities themselves!
This year, we decided to go from Utrecht to Amsterdam to the Food Autonomy Festival. Click here for more information.
The 1st Utrecht Degrowth Symposium took place on the 28th of June 2019. It aimed to introduce the paradigm of degrowth to the Dutch academia and civil society, through a half-day event of lectures, panel discussions, and informal interactions. The event focused on two overarching questions: What is degrowth? What does degrowth mean in practice? The event was hosted at Utrecht University Uithof campus. For a summary of the lectures, video recordings of the lectures and their respective slides see here.
Degrowth conference 2021
In the Summer of 2021, the Hague will host the 8th International Conference on Degrowth for Ecological Sustainability and Social Equity. The conference will gather researchers, activists, artists, and practitioners who will debate on a variety of topics. The general focus will be on healthy communities – politically, ecologically and psychologically. There will be presentations and open workshops, but also story-telling, poetry, and music. It will take place over five days at and around the International Institute of Social Studies (ISS), an organization with a long-standing tradition in social justice and critical development studies.
photo: 1st degrowth symposium in the Netherlands, 28th of june 2019 in Utrecht